Fall Skincare Tips: 5 Best Treatments to Fight Photoaging
Summer was good to us —we're sad to see it go! Summer isn't, however, always good for our skin. Not to worry, we're here to help.
In this blog, we talk about the best ways to treat and reverse sun-damaged skin.
What is Photoaging?
Photoaging, also known as sun damage, is caused by too much sun exposure. Photoaging is not the same as natural skin aging. Sun damage is to blame for:
Premature wrinkling and deep wrinkles
Uneven skin texture or dull complexion
Freckles and age spots
Collagen loss and skin sagging
Leathery, dehydrated skin
Use these 5 sun-damage treatments to reverse the signs of summer on your face:
1. BOTOX®
Botox® blocks nerve signals to facial muscles to prevent them from forming wrinkles and furrows on the face. Use this treatment to reduce the look of existing wrinkles between and around the eyes as well in the forehead.
2. Chemical peels
Chemical peels deliberately break the chemical bonds between top layers of dead skin cells to encourage them to reveal a more glowing and rejuvenated skin complexion.
Use a chemical peel to minimize sun-damaged skin, irregular skin pigmentation (age spots), melasma (the "mask of pregnancy"), fine lines and wrinkles, and superficial scars.
3. Dermal fillers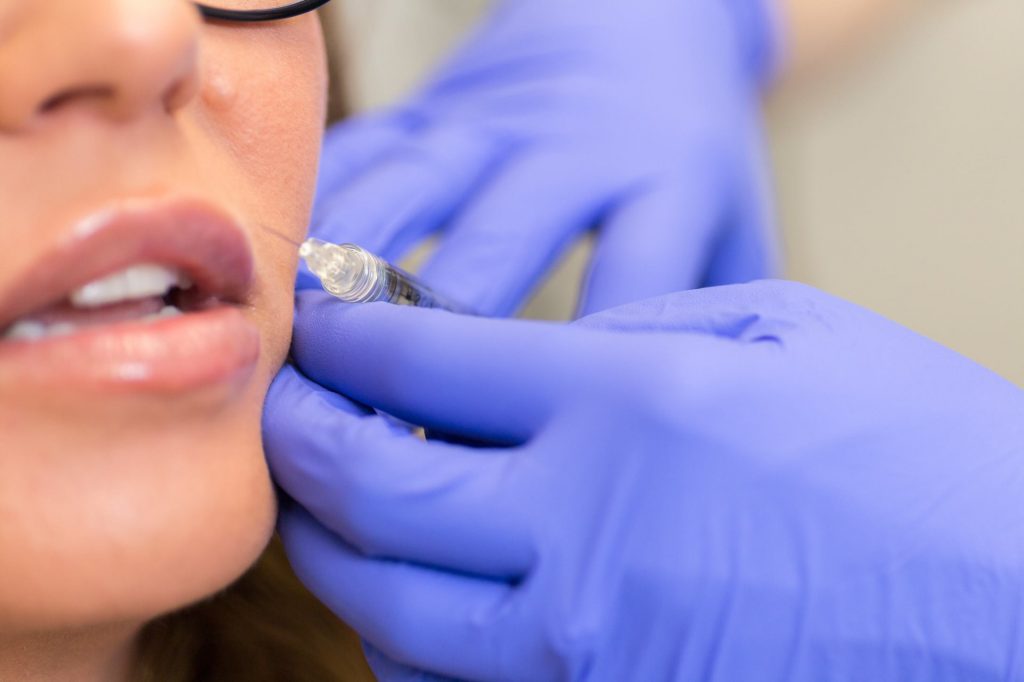 A filler is injected underneath the skin to replace lost volume. Fillers are generally used to enhance an individual's profile as well as to treat wrinkles, scars, and facial lines caused or worsened by volume loss or a lack of bony facial structures.
Fillers are also used to plump up lips and fill in areas of hollowing in the face, e.g., under eye circles or indentations.
4. Dermaplaning
Out with the old (skin) and in with the new(ly stimulated) skin!
Dermaplaning is a gentle procedure that removes the top layers of your skin. The procedure offers a light mechanical exfoliation of the skin, and even removes unwanted hair.
5. Microneedling
Microneedling involves pricking the skin with tiny sterilized needles which cues it to make new collagen and elastin. When your skin heals, you find yourself with a more youthful glow.
Microneedling can minimize wrinkles, pigmentation, and sun spots. Results can even further be enhanced by the application of PRP during a microneedling treatment – also known as a vampire facial.